Breaking News Release – March 6, 2021–Grand Jury convened to indict Canadian police and prison officials with assault, kidnapping and torture – Governor-General, Public Safety Minister named as co-conspirators in Crimes against Humanity and "institutionalized criminality"
Issued by the National Council of the Republic of Kanata
Ottawa:
A public Grand Jury is convening on Monday, March 22 to issue criminal indictments against Canadian officials who are charged with kidnapping and torturing a non-citizen of Canada.
Among those who will be summoned to appear before the Grand Jury will be the acting Governor-General, Richard Wagner, and the federal Public Safety Minister, Bill Blair. Their failure to appear may result in their summary conviction and the issuing of warrants.
On January 8, 2021, Paul of the Kuleba family – a leading citizen of the sovereign Republic of Kanata – was arrested at gunpoint, assaulted, unlawfully imprisoned, pepper-sprayed and tortured at the Central East Correction Center in Lindsay, Ontario. After three weeks in solitary confinement, Paul was released following public protests, but he continues to face harassment and threats of arrest by Durham Regional police and Ontario magistrates.
"They tried to kill me in there" said Paul in an interview shortly after his release. "I was targeted as a Republic citizen who is outside their so-called crown jurisdiction. I not only faced illegal rendition but am continuing to be persecuted for my politics. I want those responsible for my kidnapping and torture put on trial for Crimes against Humanity."
The Grand Jury will be convened under the authority and within the jurisdiction of the sovereign Republic of Kanata. A Public Summons to Appear will be issued to police, prison, and government officials prior to the Jury's commencement on Monday, March 22 at a location to be announced.
International human rights observers will be present at the Grand Jury proceedings, which will be open to the public and recorded by local and global media.
For more information contact the National Council of the Republic of Kanata at republicnationalcouncil@protonmail.com . Tune in this Sunday to The Voice of the Republic on www.bbsradio.com/herewestand at 3 pm pacific, 6 pm eastern time.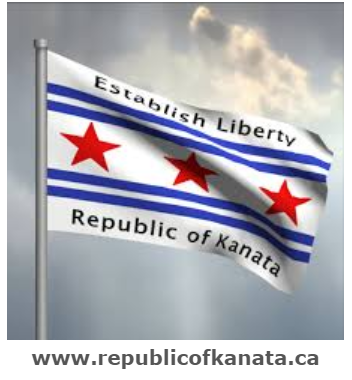 The National Council of the Republic of Kanata is the coordinating center of our movement until a permanent Constitutional authority is established at our first convention on July 2-4, 2021.
For citizenship applications and general information see www.republicofkanata.ca . The vision, proclamations and program of the Republic can be found in our book "Establishing Liberty: The Case for Kanata" (https://www.amazon.com/dp/1721282033) The weekly radio program of the Voice of the Republic can be heard every Sunday at 3 pm pacific, 6 pm eastern time at www.bbsradio.com/herewestand .