Breaking News, September 20: King Charles, Pope Francis and others are charged with the murder of three indigenous activists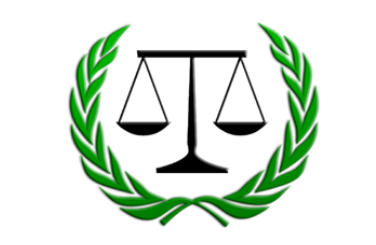 The West Coast Common Law Court of Justice 
Established under International and Indigenous Law on May 1, 2023
King Charles, Pope Francis and others are charged with the murder of three indigenous activists and summoned to appear in court – Other indictments to follow
King Charles, Pope Francis and others are charged with the murder of three indigenous people, Part 1
(Part One of the Evidence of the Indictment)
King Charles, Pope Francis and others are charged with the murder of three indigenous people, Part 2
(Part Two)
King Charles, Pope Francis and others are charged with the murder of three indigenous people, Part 3
(Part Three)
See the complete dossier of evidence in the attached pdf file
Vancouver, September 20, 2023:
William Combes, the murdered eyewitness to the abduction of native children by Queen Elizabeth, will finally get his day in court, along with two of his fellow activists.
A public indictment was issued today against Charles Mountbatten-Windsor, Jorge Bergoglio, and top Canadian judges, politicians, clergy, and police. The Indictment names them as criminal co-conspirators in the death of William Combes, Harriett Nahanee, and Johnny 'Bingo' Dawson. The defendants are summoned to appear in a Vancouver court on Monday, October 16, 2023.
Combes, Nahanee, and Dawson were survivors of the genocidal 'Indian residential schools' and helped lead protests and occupations of Catholic, Anglican and United churches shortly before their deaths. All of them died in Vancouver while in police custody or the hospital.
This first trial by the newly established West Coast Common Law Court of Justice is part of a national "Banishment and Reclamation" campaign against these churches launched by elders of nine indigenous nations across Canada.
A second case and Indictment will be issued by the Court this Friday, September 22, involving the criminal conspiracy against Kevin Annett, the founder of the campaign to expose and prosecute the Indian residential school genocide.
In the three appended youtube testimonies, Annett presents evidence in this first case before the Court.
The Indictments and Summonses of the Court will be posted at www.murderbydecree.com under 'ITCCS Updates'. Copies of these and other documents are appended to this email and can also be obtained from the Court at itccsoffice@protonmail.com .
Both cases will go to trial on Monday, October 16, 2023.
The West Coast Common Law Court of Justice is affiliated to the International Tribunal of Crimes of Church and State, which successfully from office forced Pope Benedict and three cardinals early in 2013.
Contact the court at itccsoffice@protonmail.com .
Issued September 20, 2023.