Breaking News, May 29th: King Charles named by insider as instigator of kill order against Canadian aboriginal man -Former British Army officer describes meeting to "eliminate" William Combes, sole eyewitness to abduction of children by Queen Elizabeth -Public Summons and Reclamation Order to be issued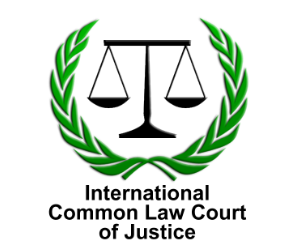 King Charles named by insider as instigator of kill order against eyewitness William Combes
London:
The present King of England, Charles Windsor, ordered the killing of the only living eyewitness to his mother Queen Elizabeth's abduction of ten aboriginal children, according to a former officer of the British Army and the monarchy's security team.
In a legal affidavit dated May 16, 2023 and issued to the ICLCJ, this officer states that in late December of 2010, he participated in a "special operations" meeting in Buckinghamshire to plan the murder of William Combes. The meeting was called by Major Jonny Thompson of the Royal Regiment, who was the security advisor to the then-Prince of Wales, Charles Windsor.
According to the affidavit,
"Major Thompson told us he was appearing on behalf of his Majesty the Prince of Wales who had ordered the elimination of a foreign assassin threatening the royal family. I was surprised at the time that such an order was not being handled through MI6 and its overseas contractors. I was even more surprised when the target was a Canadian Red Indian, since normally the RCMP have jurisdiction over such operations.
"When one of my colleagues raised this point with Major Thompson, he replied, "The Mounties will handle this one on the ground. We're just setting the wheels in motion. This is a royal directive with the knowledge and consent of the Canadian Governor General, Mr. Johnston." It was later confirmed to me that in early February 2011, Canada's RCMP Commissioner, a Mr. Elliott, dispatched a squad of operatives to Vancouver to deal with the target.
"I also learned later that the Indian they had killed was a Mr. William Combes, who as a homeless man seemed an unlikely terrorist. But when I read of Combes' statement regarding his witnessing of the Queen's apparent abduction of ten Indian children in Kamloops in 1964 and of how he was to speak about that incident before a public tribunal in London in the spring of 2011, I could understand although not condone the action of Prince Charles in taking Mr. Combes off the board."
On February 24, 2011, William Combes was forcibly detained by RCMP officers in Vancouver and incarcerated against his will in St. Paul's Catholic hospital. He died there two days later of arsenic poisoning, according to his attending nurse Chloe Kirker. (see (304) Eyewitness to medical murder of William Combes – YouTube)
A public summons is being issued to Charles Windsor and other crown officials to appear before a common law court to answer charges of complicity in a criminal conspiracy and murder.
Stand by for more actions during June to stop crimes by the British Crown and its Vatican partner. And see these links:
Here We Stand, May 28, 2023 | BBS Radio
(305) Eyewitness to medical murder of William Combes – YouTube
Further updates can be found at www.murderbydecree.com under ITCCS Updates and every Sunday at 6 pm eastern and posted on www.bbsradio.com/herewestand .
Issued May 29, 2023 by the International Common Law Court of Justice